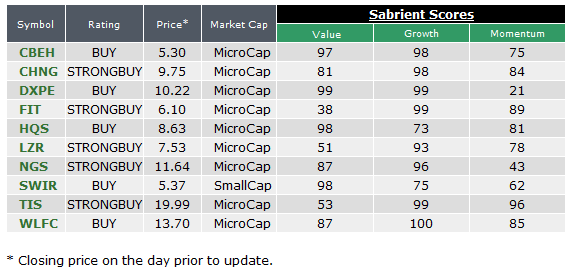 If you have been reading reports about micro-cap companies recently, you will probably be aware that companies dealing in or with uranium have been grabbing many of the headlines.
This is definitely a key area to watch and one which could well produce healthy profits for those who invest in it.  Uranium is one of the components necessary for nuclear power, and this has been touted as a way around the problem of global warming.
But this doesn't mean you should go out and invest in every uranium micro-cap stock you can find.  One of the more promising possibilities recently is the U3O8 Corp.  The 52 week figures for this stock have ranged from $0.20 to $0.77, and the present rate at the time of writing is $0.4950.  There is a possibility that it could advance further and indeed some investors believe it will.
Terra Ventures is another company which could be worth looking at in more detail.  The 52 week figures for this are very similar to U3O8 Corp, with the lows and highs pegged at $0.25 and $0.76 respectively.  The current rate is at $0.42 however.  The news coming out of the company over the past couple of months has been quite frequent and positive in nature, and it is certainly a company to watch.
Another one that will be worth watching is Uranium Star Corp.  This is represented on the stock exchange by the letters URST.  The 52 week results for this company have ranged from $0.12 to $0.70, with the current closing figure settling in at $0.41.  The company is now known as Energizer Resources so watch for the difference sources of information as you research this company.
Of course these three do not necessarily represent the best stocks available.  There are other companies out there who may turn out to be better still.  But these three are definitely worth watching and as such you should think about researching them and seeing how they develop.
As the world starts to focus on the premise of nuclear power with regard to helping the global warming issue, these companies could well benefit from this turn of events.  Buying now could result in a bigger profit further down the line, as the levels these micro-cap companies are on at present are lower than they have been in the past.  There is definitely a lot of potential here.